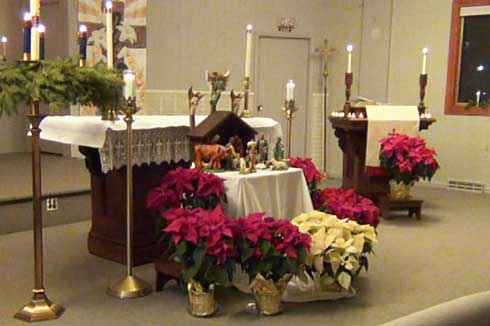 ABOUT US
Welcome to St. Mark's! The people of St. Marks are a welcoming, caring, and inclusive community seeking together to understand and live the way of Christ in the world.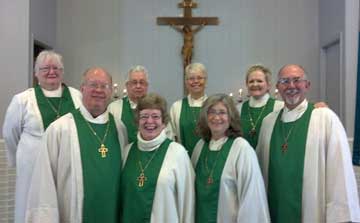 Our Worship Service

Episcopal worship is both ceremonial and down-to-earth, orderly and joyous, heartfelt and mindful. As Episcopalians, we gather around the Book of Common Prayer for worship that includes:
Scripture readings

Preaching that emphasizes a Biblical message of God's unconditional love for humanity and all created beings.

Prayers for the world and our own thanksgivings and needs.

The sacrament of Holy Eucharist in which all baptized persons are invited to participate.

Music - both traditional and contemporary.
Children are welcomed as full members of the congregation. Older children are invited to serve at the altar as
acolytes. Nursery Care is provided for infants and toddlers.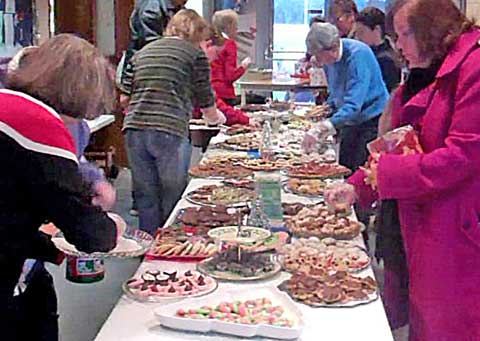 Who are we?
We are members of the Episcopal Diocese of Western Michigan which is comprised of 15,000 communicants in 63 communities of faith on the west side of Michigan stretching from the Straits of Mackinaw to the Indiana border. We are members of the 5th Province of the Episcopal Church in the greater Anglican Communion.
We try to live by Christ's example, so nobody is an outcast and everybody is welcome. Combining elements of both Roman Catholic and Protestant traditions, we are a scripture-based, sacramental and worship-oriented church.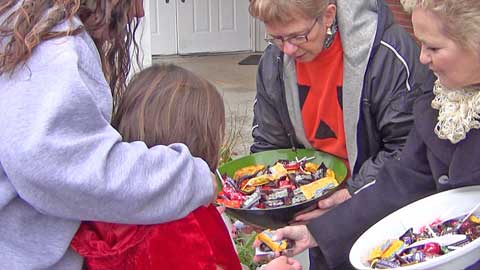 We gather for worship each Sunday morning. Our principal worship service is the Holy Eucharist, also known as the Lord's Supper or Holy Communion. All baptized Christians – no matter what age or denomination – are welcome to receive communion. We invite all baptized people to receive, not because we take the Eucharist lightly, but because we take our baptism so seriously. Anyone who is not baptized is welcome to come forward to the altar during the Communion to receive a blessing.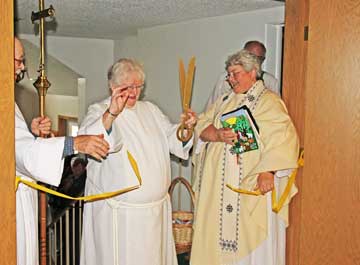 Our worship all includes singing hymns, reading scriptures, prayers, and a sermon. The Episcopal Church is "liturgical," meaning that our congregation follows traditional service forms that are similar from week to week. All the standing, sitting and kneeling may seem confusing at first, but once you get the hang of it, you'll hopefully discover that it has a rhythm that becomes comforting and familiar.
Each step in our faith journey as a parish family has led us to a new challenge and a new opportunity. That journey began in 1845, when the rector of Trinity Church Marshall held the first Episcopal service in Paw Paw. Within six years there was a community of the faithful, who came together at the courthouse on February 22, 1951 to create St. Mark's Parish.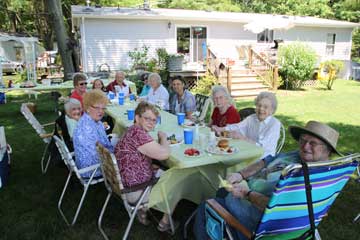 Throughout all of these years, our mission at St. Mark's has always been one of Service - in the parish, the community and the world. We serve each other through the great variety of our parish activities, from faith-building through Cursillo and Children's Church to learning activities like book groups, Sunday morning discussions and Lenten and Advent retreats, to the many opportunities to serve God and one another through worship, song and hospitality.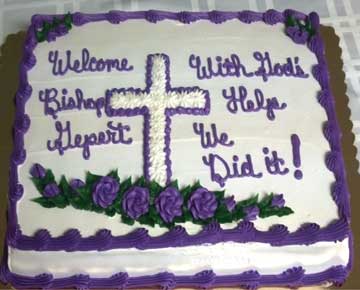 We serve the Paw Paw community by taking part in such activities as the annual CROP Walk, One Church - One Offender, Mi-Cure, and Eleanor's Pantry. We welcome the community to St. Mark's in December for the Cookie Walk and Bazaar and the Art Guild and Cookie Booths are in annual presence at the Wine and Harvest Festival. We offer meeting space to community groups like A.A. and N.A., and through the Jubilee Ministry, we support individuals in need through the local activities of United Christian Service.
Please visit us to find out more. The best way to learn about our Church is to become a part of it!